Used Equipment
Certified Used Equipment
Covid-19 Update: Did you know your farm may be eligible for up to a $150,000 30 year low interest loan from the SBA? Visit covid19relief.sba.gov today for more information.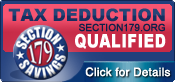 Justin Matlack 620-727-3000
VJ Blubaugh 620-899-0727
2021 Stinger stacker 6500
Travis Reynolds (406) 660-6000
Details
Can you get this machine on the used website for sale by owner. 2021 stinger stacker 6500 1000 hoursPoly railsServiced and ready to goHarrison MT.
Other Listings
Our Commitment
Stinger Inc. is committed to providing YOU, the customer, quality hay equipment for your haying operation. We build our products with efficiency, speed, durability, and affordability in mind. We understand what is most important to you, and We are committed to superior customer service.