Transport
The Stinger ALSS is the first and only load securing system in the industry that allows you to load and secure a truckload in as little as 6 minutes without operators ever leaving the safety of the operator's cab. Bales are loaded with a proven squeeze type design used in the hay industry for many decades.
* Maximum operator safety = No drivers slipping on ice or mud, less workman's comp claims
* In cab controls = Operators never leave the safety of the cab
* Reduced number of employees
* Load and secure in as little as 6 minutes = Secure time 60 seconds vs. 15-20 minutes traditionally
* Lowest overall cost per ton
* Lower total equipment cost
* Meets and exceeds federal load secure standards for large square bales.
Based on Stinger's testing of the ALSS system, Stinger has proven that the system meets the requirements of 49 CFR 393.102(c)(1): The means of securing articles of cargo are considered to meet the performance requirements if the cargo is (1) immobilized, such that it cannot shift or tip to the extent that the vehicle's stability or maneuverability is adversely affected. A team of contracted licensed professional engineers has attested that that the system meets the cargo securement performance requirements of 49 CFR 393.102(a) and (b), i.e. the deceleration/acceleration limits and breaking strength/working load limit requirements thru the tilt table testing of the cargo to the acceleration/deceleration performance requirements. The meeting of those performance requirements is the proof that 49 CFR 393.102(c) has been met.

Luke W. Loy
Sr. Engineer | FMCSA, W64-237 | Vehicle and Roadside Operations Division
1200 New Jersey Ave. SE, WDC 20590
Learn more about the Stinger ALSS and why the Industry is quickly moving towards these safer transportation methods

Link to Powerpoint PDF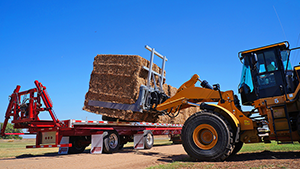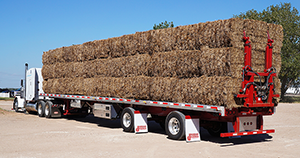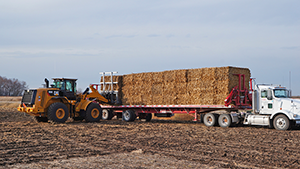 Harvesting Biomass in February